WHO chief Tedros looks guaranteed for re-election amid COVID pandemic
Tedros Adhanom Ghebreyesus, the director-general of the World Health Organization (WHO), is all but ensured to lead the organization for a second term, from 2022 to 2027, because he is the only candidate in the race. As a matter of procedure, on 25 January, the WHO's executive board is expected to nominate him for re-election in May.
The probable extension of his leadership occurs against the backdrop of the ongoing COVID-19 pandemic, as the health agency continues to advise countries on how to curb the coronavirus's devastation.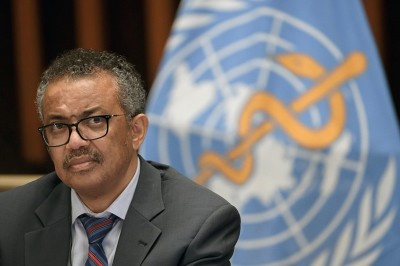 Why did the world's pandemic warning system fail when COVID hit?
This isn't the first time a WHO director-general has run for a second term unopposed. Typically, however, several countries propose candidates in the year before an election. Elections are held every five years at the World Health Assembly in May, an annual meeting of delegates from WHO member states. This year, Tedros is the only nominee, with 28 member states, including several European countries and 3 African nations, backing him.
"It is my government's deep belief that Dr. Tedros, the current Director-General of the WHO, is ideally placed to continue," wrote Kenya's cabinet secretary Mutahi Kagwe in a nomination letter.
China, the United States and about 160 other countries did not nominate anyone. This could be a modest vote of confidence in Tedros, an acknowledgement that a competitor would not prevail, or a matter of pandemic practicality, global-health researchers tell Nature. Amanda Glassman, executive vice-president at the Center for Global Development in Washington DC, says, "Generally, you don't want to change leadership in a war."
At the helm
Up against five candidates, Tedros won the election for director-general in 2017, becoming the first African to lead the WHO since its founding in 1948. He quickly made his mark by creating the WHO's first science division, and by expanding its programme to respond to infectious-disease outbreaks and other health emergencies. These reforms were tested almost immediately by an Ebola outbreak in a conflict-ridden region of the Democratic Republic of the Congo in 2018, where the WHO responded on the ground for two years and helped to organize studies to test a new Ebola vaccine and treatments for the disease.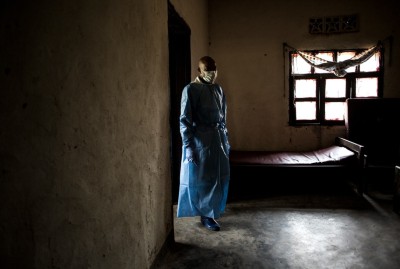 Exclusive: Behind the front lines of the Ebola wars
That outbreak was ongoing when China reported what turned out to be COVID-19 in December 2019. During the years that have followed, Tedros has won admirers among the global-health community. "He has spoken in stark terms about the need for countries to pursue a more equitable approach to vaccine distribution," says Tom Bollyky, director of global health at the Council on Foreign Relations in Washington DC. Last month, researchers applauded Tedros for helping to persuade the WHO's 194 member states to move ahead with plans for a pandemic accord, which would dictate how countries respond to future outbreaks.
He has also promised to reform the organization — an action that government leaders and global-health researchers called for after evaluating the WHO's performance during this pandemic. "Our job is not yet done," Tedros wrote in a statement expressing his wish for re-election. "After witnessing up close the world's response to the pandemic, I have a unique understanding of the dynamics that have brought us to where we are."
Staying the course
That Tedros would be embraced as a second-term leader was not a given. In the first year of the pandemic, some researchers decried the WHO's delayed public warning that the SARS-CoV-2 coronavirus could spread through the air, and several leaders faulted the WHO for not being tougher with China for its lack of transparency in reporting early COVID-19 cases and in cooperating with COVID-19 origin investigations. This culminated in May 2020, when former US president Donald Trump announced that the United States would withdraw from the organization because of its alleged leniency with China. (US membership was reinstated by US President Joe Biden last year.) Meanwhile, Chinese officials voiced discontent with Tedros last year, after he said that China should permit a deeper investigation into the origins of SARS-CoV-2, including the possibility that it leaked from a lab there.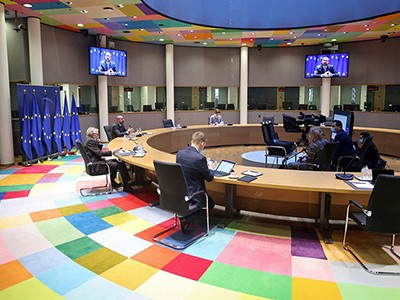 World commits to a pandemic-response pact: what's next
Despite the discontent, neither the United States nor China presented a challenger to Tedros' leadership. One possible reason, Bollyky suggests, is that world leaders understand the limited tools at the disposal of WHO directors. The agency has little power to enforce its recommendations, and sharply criticizing powerful member states has proven ineffective. An example of this limited control was showcased last year. Tedros repeatedly asked wealthy nations to support vaccine equity by donating doses, sharing COVID-19 vaccine patents and delaying booster shots until health workers around the world could get inoculated. Those pleas have largely been ignored.
A related possibility, Glassman says, is that the role seems exceedingly difficult. "I guess there aren't a lot of candidates clamouring to take this job at this stage in the pandemic," she says.
What is unusual about Tedros' second-term candidacy is that his home country, Ethiopia, didn't nominate him. Researchers suggest that could be due to Tedros bemoaning the worsening conflict between the Ethiopian government and people in the country's northern Tigray region, where he is from. "I worry about my country," he said at a WHO press briefing on 28 December. "I have many relatives there, including my younger brother, and I don't know where they are."
Nonetheless, Tedros is the first candidate in the WHO's history to be nominated by more than two dozen countries, which speaks to his popularity — or perhaps to the world's desire for steady leadership. "During a pandemic, it would be difficult to think about changing the director-general," says Youngmee Jee, chief executive at the Pasteur Institute in Seongnam, South Korea.
doi: https://doi.org/10.1038/d41586-022-00019-4