Global antibiotics tally
Overuse of antibiotics in agriculture is thought to be a key driver of the rise in antibiotic-resistant microorganisms, but usage of the drugs is hard to track. In a new study, researchers estimated global trends in veterinary use of antibiotics using data from governments, farm surveys and scientific articles. Antibiotic use is highest in Asia — particularly China. The researchers estimate that antibiotic use in animal farming will grow by 8% between 2020 and 2030.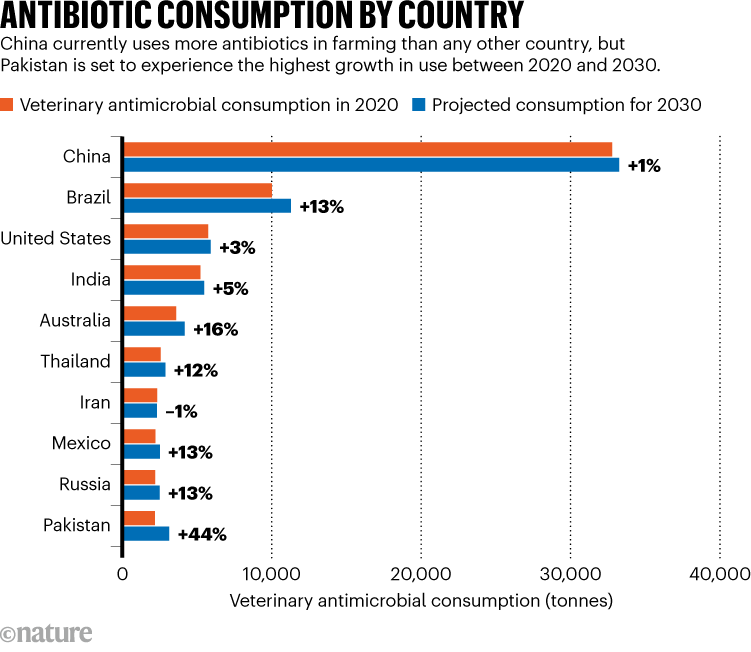 How bivalent COVID vaccines work
This graphic explains how the latest mRNA vaccines work against SARS-CoV-2. The updated vaccines are called bivalent, because they encode molecules of the spike protein from the original virus and the Omicron variant. They stimulate memory B cells — a type of immune cell — that have been established by previous vaccines, and recruit new B cells. Our feature provides a graphical guide to the next generation of coronavirus vaccines.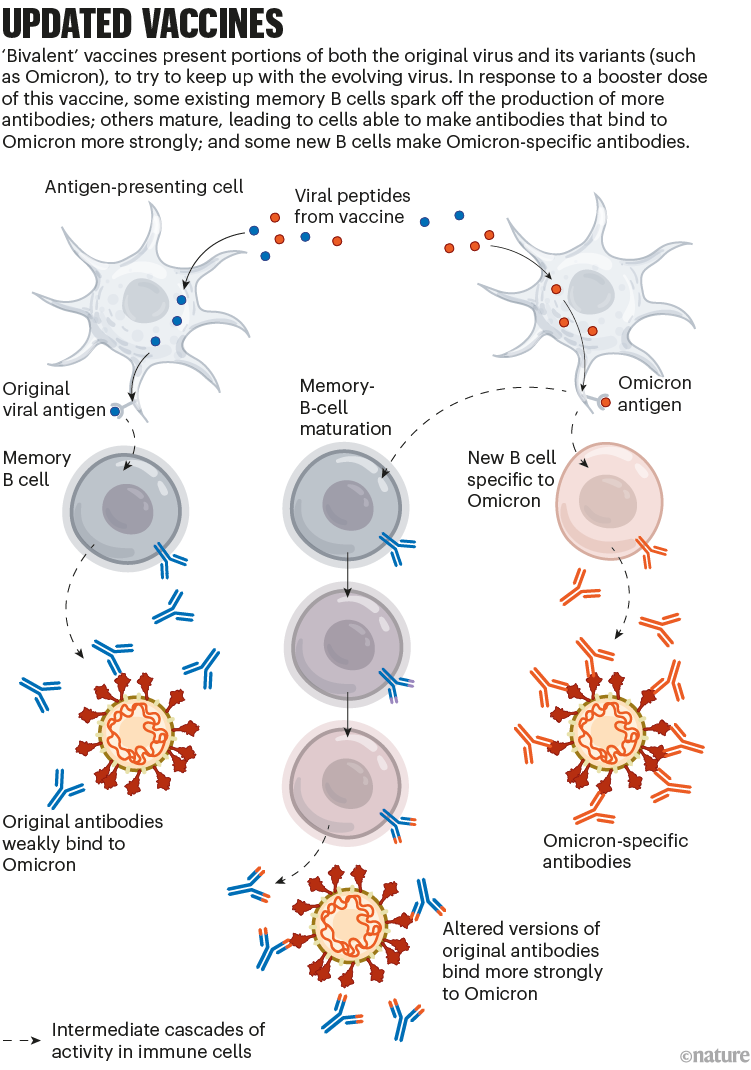 Expanding genomics in Africa
The number of genomics papers authored by researchers from Africa is growing, but it is still dwarfed by the number produced by US researchers. Genomic analyses have for decades focused on populations from high-income countries, and been conducted mostly by scientists there. The Human Heredity and Health in Africa (H3Africa) consortium has sequenced hundreds of African genomes and established sequencing facilities in several countries in Africa.